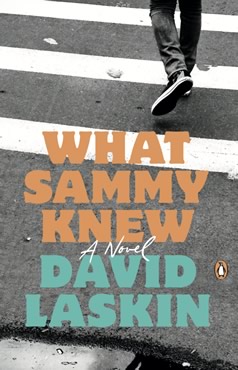 Purchase
IndieBound
Amazon
Barnes & Noble
Books-a-Million
Elliott Bay Books
Apple iBooks
Powell's Books
Third Place Books
Phinney Books
About What Sammy Knew

On the brink of a new decade, as the radical 1960s give way to the turbulent 1970s, seventeen-year-old Sam Stein is about to grow up in a hurry. Born in a cushy Long Island suburb and consigned by his parents to the care of their live-in housekeeper, Tutu Carter, Sam learned to sense, but never truly face, uncomfortable truths about his place and privilege in the world. When he stumbles into a New Year's party and meets firebrand Kim Goodman, Sam's life is changed forever.
As seemingly unrelated events click into place, what Sammy knew and what Sammy didn't know become matters of life and death - not only for himself and Kim, but for Tutu and her grandson Leon in Harlem, and for the radical protest movement teetering between disillusion and revolution.
Compulsively readable, peopled by unforgettable characters, crackling with wit and suspense, What Sammy Knew brilliantly evokes a chaotic, dangerously polarized, and historically critical moment in America.


Critical Acclaim for What Sammy Knew
"Fresh and entertaining...it races to the finish as a compelling read well worth your time...A sweet novel that holds our interest to the last page." —Paul LaRosa, New York Journal of Books
"Almost memoirlike in its portrait of its specific time and place...deliciously barbed...The reverse mirror the novel holds up to our own troubled times is startling." —Michael Upchurch, The Seattle Times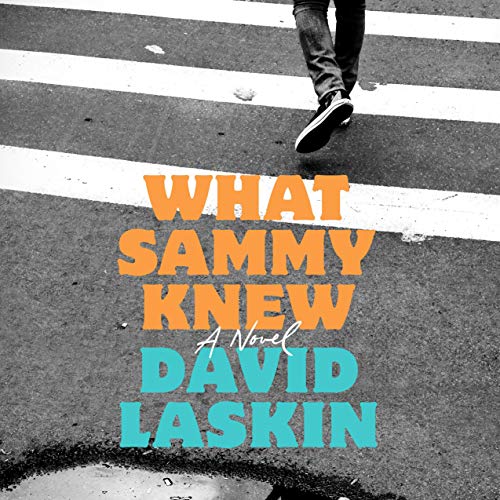 Audiobook
Penguin
Audible
Google Play
Libro.fm
"... an aching story about loss of innocence...Laskin adroitly integrates heartache, rock 'n' roll and violence, and references to the pumping songs of the era, to kick this one up a notch." —Paul Dinh-McCrillis, Shelf Awareness
"A hugely accomplished first novel about growing up fast amid personal strife and public upheaval...With wit, acuity and tenderness, Laskin paints a vivid portrait of a young man coming of age...Timely and engrossing." —Malcom Forbes, Minneapolis Star-Tribune
"An engaging story…Tutu is a splendidly realized character who alone makes the novel worth reading." —Booklist
"[A] timely coming of age story that will thrill the casual reader and appease the literary critic… Laskin's writing moves quickly and generates excitement at just the right moments, and contains descriptive turns of phrase that stand out for their elegance." —Harvard Crimson, Daniel S. de Castro

Advance Praise for What Sammy Knew
"Laskin's narrative captures it all—the fervor, the drugs, the sex, the politics, the magic, the tragedy of the 60s and 70s and most of all the angst of that wonderful, terrible time. A fun, transporting, and evocative read." —Daniel James Brown, New York Times bestselling author of The Boys in the Boat
"Irresistible. The story begins with teenage lust and humor but swiftly turns to idealism and recklessness en route to its exciting climax." —Jim Lynch, bestselling author of The Highest Tide
"David Laskin enlivens the compelling urgency and confusion of the 1960s and 70s in Samuel Stein, a smart young man coming of age on Long Island, who turns his back on his family in pursuit of love, only to find that love resides in humility, and often much closer to home than we realize." —Robin Oliveira, New York Times bestselling author of Winter Sisters
"A bighearted novel, full of empathy and compassion and hope, that does what all important stories aspire to do: leverage the power of storytelling to change the world." —Garth Stein, New York Times bestselling author of The Art of Racing in the Rain

Book Launch at Seattle's Elliott Bay Book Company
Author Reading at the Shaw Island Library & Historical Society
David Laskin Interview on The Curious Man Podcast
The Sammy Playlist
What Sammy Knew takes place in the first few months of 1970 – an amazing time for music as 1960s folk, gospel, rock and psychedelic pop morphed into funk, protest rock, and disco. Here are some of the immortal songs referenced in the text. Click the play button below to listen to the songs in sequence, or open Sammy's YouTube channel to browse the playlist.